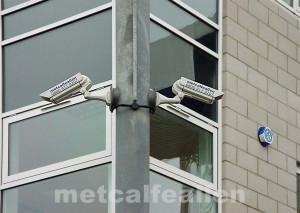 CCTV is now recognized as the premier tool in the fight against crime and lawlessness, helping to protect homes, work places, private & public spaces of all kinds.
Whether viewed 'live' by an operator or used to record activity for review at a later time, CCTV video surveillance will ensure that crime against people, theft and vandalism are substantially reduced. If an incident should occur, CCTV recordings can provide the authorities with valuable evidence, thus improving the likelihood of conviction.
CCTV cameras are available to suit all applications both internally and externally whether home or corner shop, or town centre or public space. CCTV installations can be linked in to other systems including intruder alarms, access control or security lighting and alerts can be sent to a monitoring station or directly to a mobile phone, putting you in control and giving you the opportunity to act quickly to deal with the problem.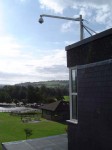 Whilst covert (hidden) video security systems can be designed and installed, it is our preference to deter criminals from committing crime in the first instance. From the point of view of a business or home owner, the main concern is the safety of their loved ones or staff and the security of their business, home and possessions. Most would agree that whilst catching, arresting and sentencing criminals is the ideal goal for society, this can be a costly and time-consuming task for an individual or business so generally speaking, prevention is better than cure.
With the prevalence of broadband internet, both in the workplace and at home, peace of mind can be attained by connecting your CCTV system to your broadband router and viewing live (or recorded) images from any computer, anywhere on the internet. Connections are password protected and secure and it is even possible to stream video images directly to certain hand-held devices and smart-phones.
The consequence of unbranded imports coming in from the far east is a general reduction in the cost of CCTV equipment, openning up the market to more and more potential customers.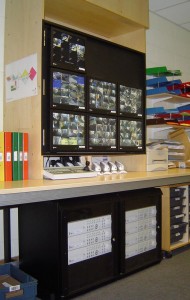 We continually assess new products but are understandably very wary of the cheapest goods. This diligence has resulted in us tending to use three brands in particular, namely the Eneo range from the German company Videor, the Twilight Pro Range from CCTV Direct and a whole range of equipment from Genie CCTV. We use CCTV Wholesales, COP Security and LJD Digital Security for specific items and links to all of these companies can be found on our Partners page.
For further information or to arrange a free, no obligation survey, please telephone 01884 38222 or go to our on-line form or simply click web@metcalfeallen.com and email us your details.

Tags: CCTV, CCTV Wholesales, COP Security, Cornwall, crime, Cullompton, Devon, disorder, Dorset, Eneo, Exeter, Genie, lawlessness, LJD Digital Security, Somerset, South West, surveillance, Taunton, Veraz, Video, Videor, Vulcan